SMART DOUBLE ELECTRIC BREAST PUMP
Regular price

$259.95

Sale price

$199.95
Efficient

– the double electric breast pump allows simultaneous pumping to save time and may even boost your milk yield

Safe

– BPA free for peace of mind

Portable solution

– comes with a rechargeable battery, neck strap, and handy USB cable so you can charge and pump on the go

Adjustable pumping modes and suction strength

– switch from the 5-phase massage mode to the 9-phase expression mode with one touch

Super quiet

– less than 45 decibels when pumping and comes with a LED night light so your little sweetheart will not be disturbed

Stylish

– comes with a lightweight and palm-sized motor unit fitted with our innovative trackball and LED screen

Medical grade

– patented closed-system design and certified by the Therapeutic Goods Administration Australia and European Medical Electrical Equipment Standards IEC-60601
Share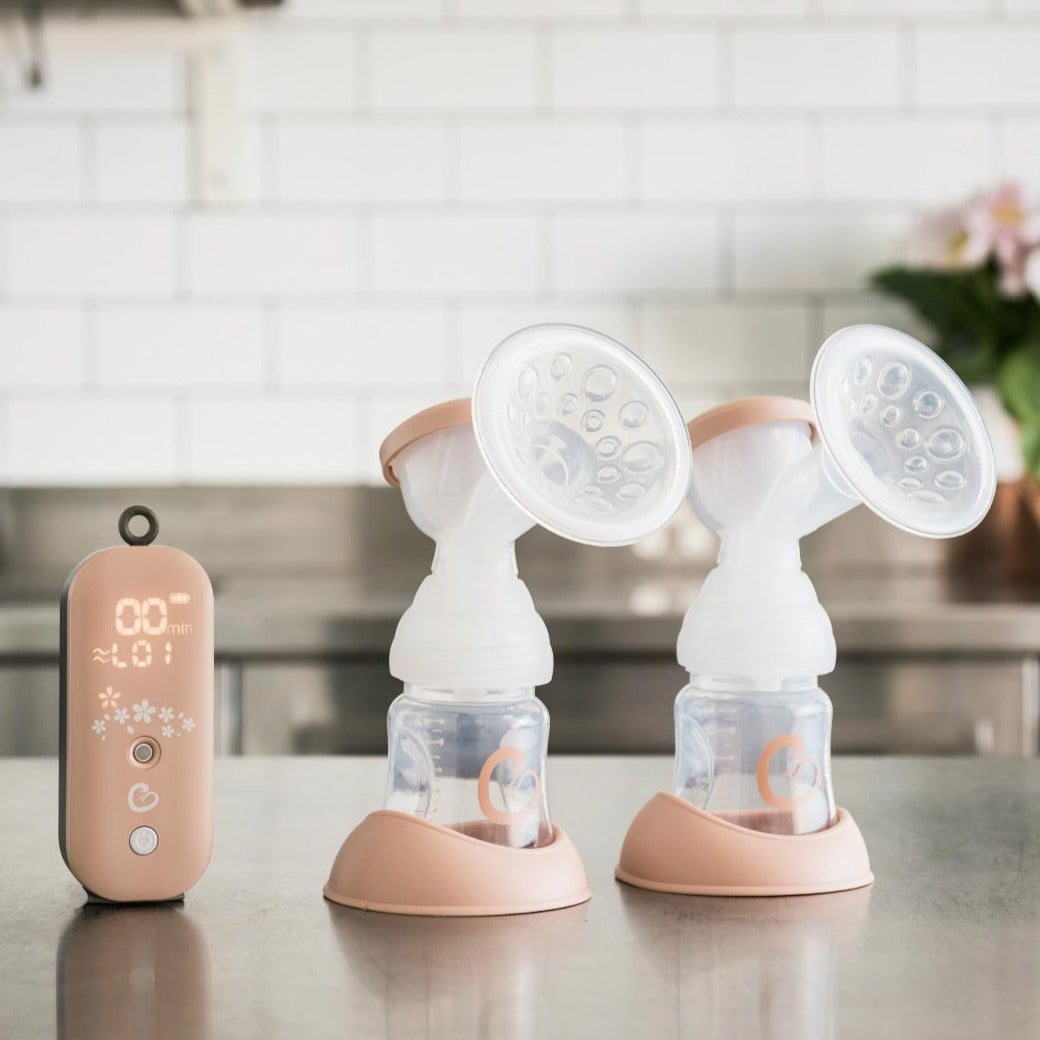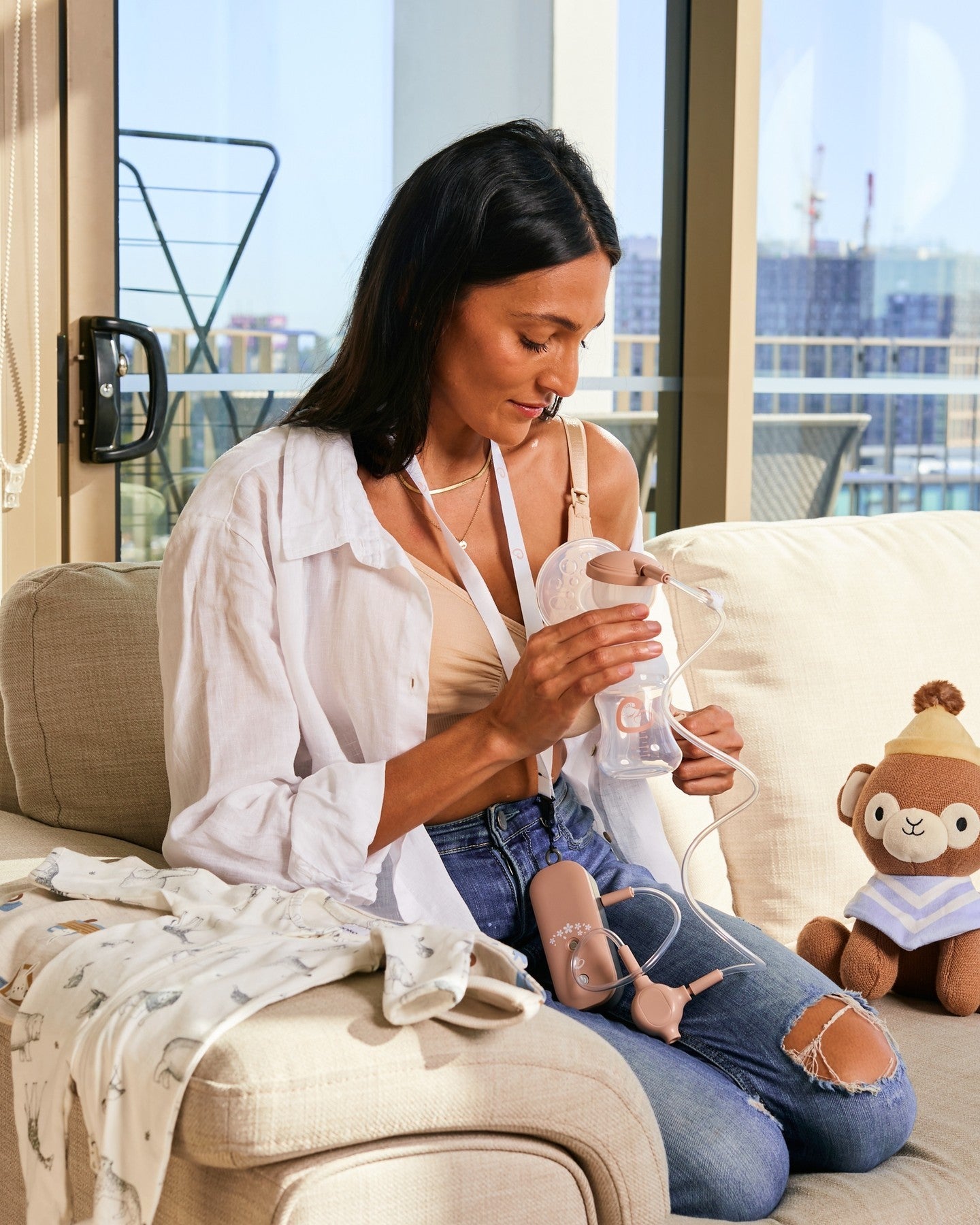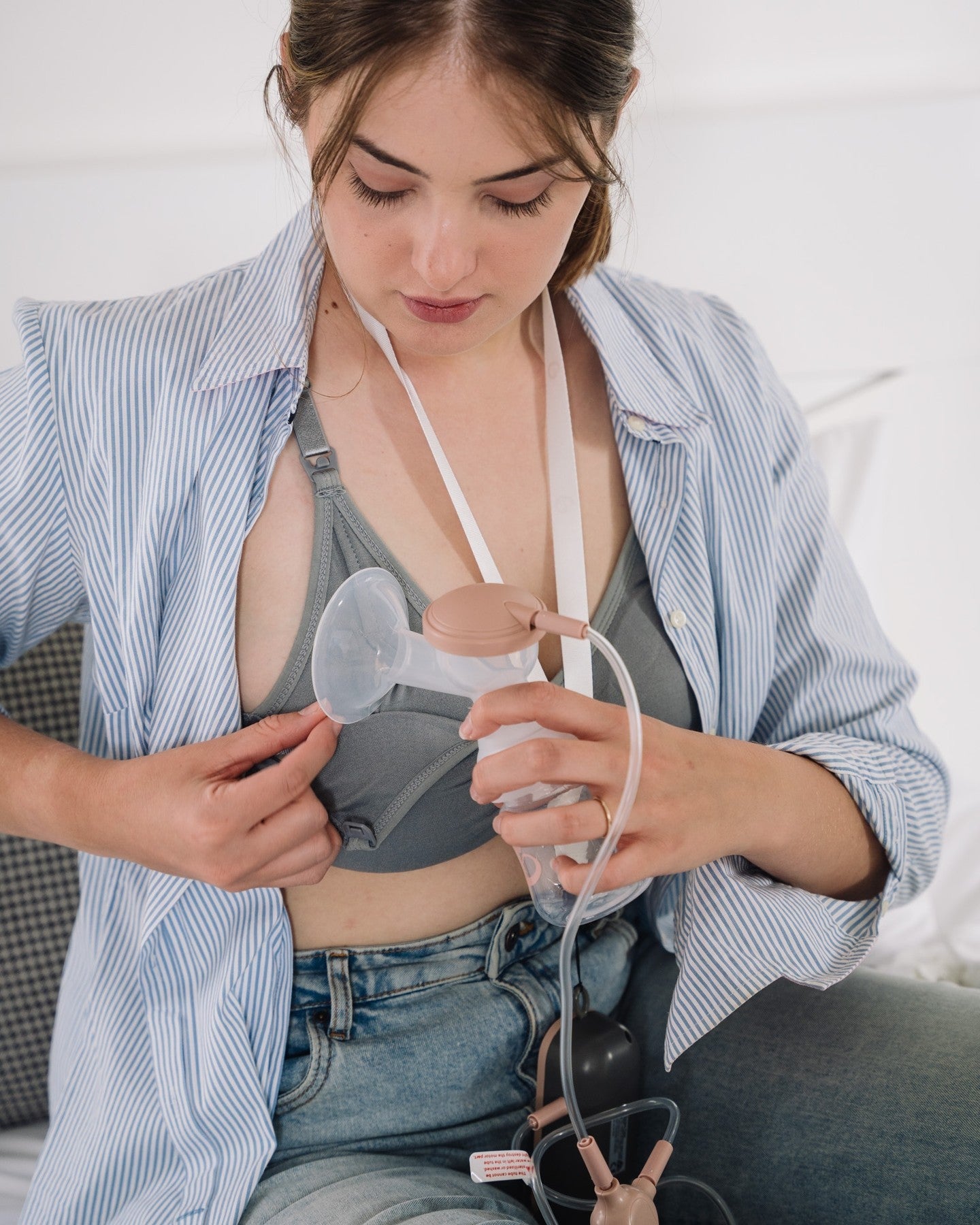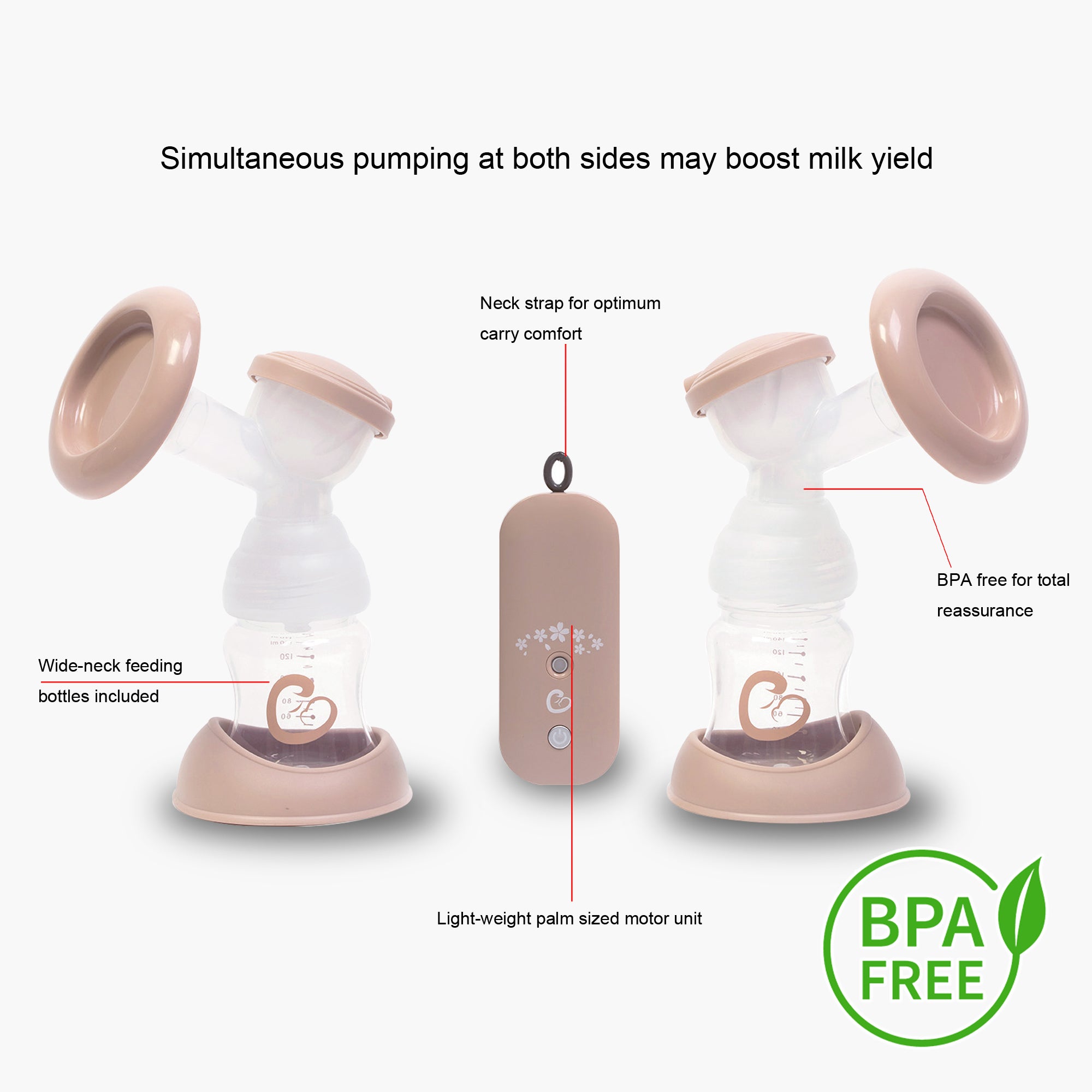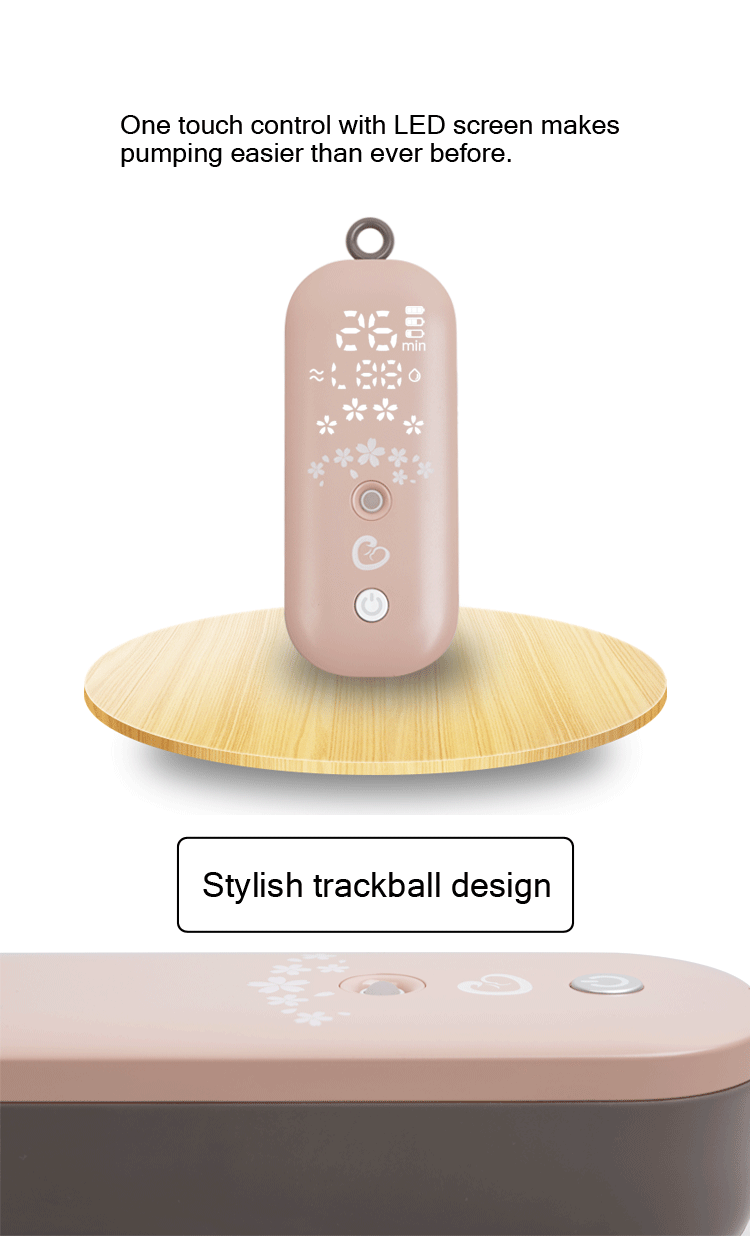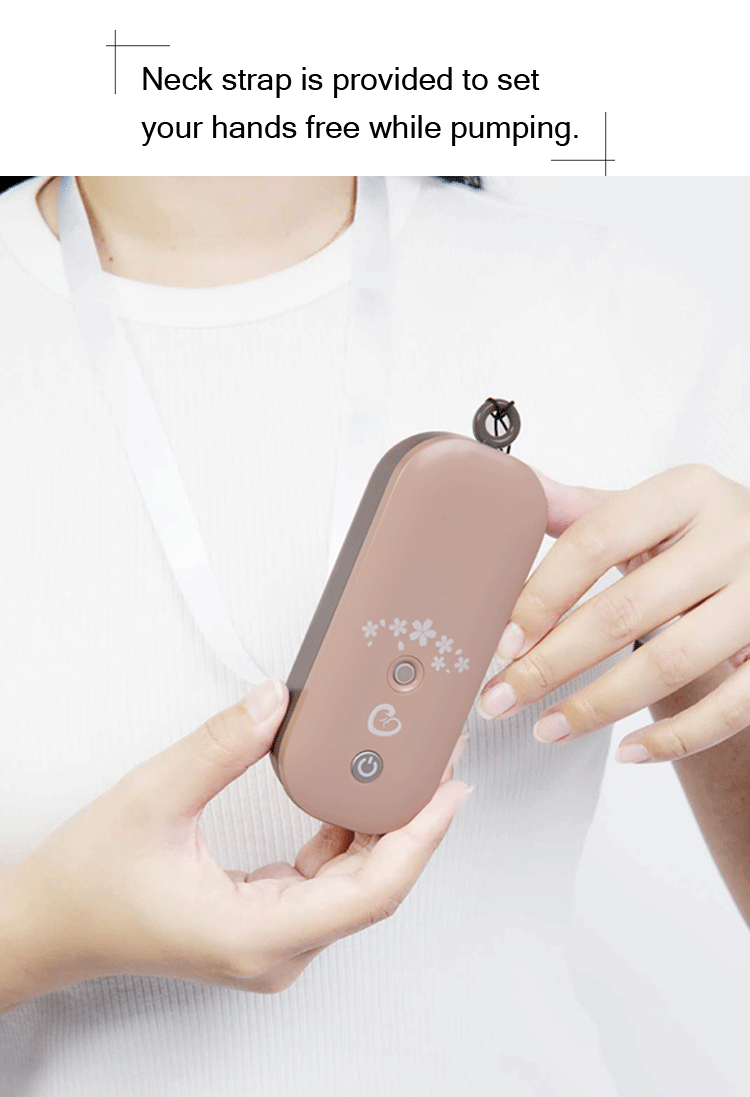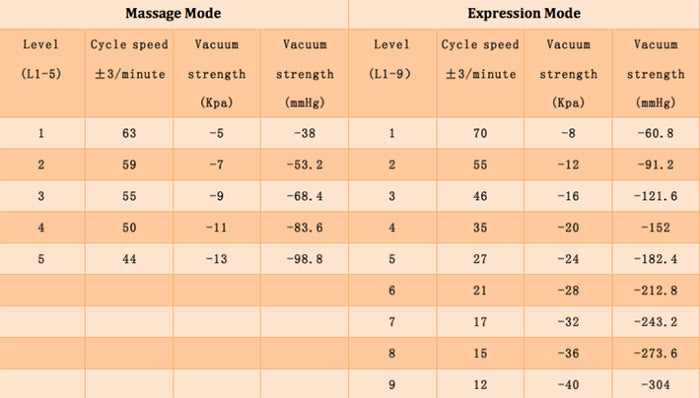 My pumping essentials
My pumping essentials. Isn't it all so beautiful.
Efficient & Quiet Breast Pump
I highly recommend my new breast pump from Eonian Care. It is so efficient. I love how small and quiet it is too so I can express at work discreetly and not have to carry a huge bag around with me!
FAQs
Do I have to fully charge the battery before using the breast pump for the first time?

Yes.

For the first three charge cycles, fully charge the battery overnight then allow it to fully drain before recharging. To achieve a true full charge, plug the breast pump into the mains and slowly charge the motor using the original cord. Do not use the device while charging the battery.

After three charging cycles, let the battery run down very low but do not allow it to fully discharge before recharging it again.

If you are planning to store your breast pump for longer than six months without use, charge it to 50% every six months.
How long does the battery take to charge?

The battery may take up to three hours to fully charge. The battery indicator light will show when the breast pump is fully charged. It is important not to overcharge the breast pump after the first three charging cycle so once fully charged, unplug the beast pump from the mains.
What is the optimal environment for the breast pump battery?

The ideal comfort zone for your Eonian Breast Pump battery is a temperature range of 16°C to 22°C. It's important to avoid exposing your breast pump to ambient temperatures that exceed 35°C as this can permanently damage the battery capacity. When used in very cold environments, a decrease in battery life is normal but temporary. Once the battery's temperature returns to normal operating range, the battery's performance will return to normal.