Eonian Care Newborn Baby Essential Kit
Regular price

$359.95

Sale price

$349.95
With Eonian Care's Newborn Baby Essential Kit, you can express milk, feed your baby, and store and clean all accessories conveniently. Everything you need throughout your little one's journey is here.
Save $180!

BPA free

Interchangeable with Eonian Care Feeding Solutions range

Perfect as a newborn gift. Gift wrap not included
Inclusions

• 1 Smart Double Electric Breast Pump
• 1 Electric Steriliser, Dryer and Bottle Warmer 3 in 1
• 1 Feeding Solutions Value Set
• 1 Pumping-on-the-Go Companion Cooler Bag
Share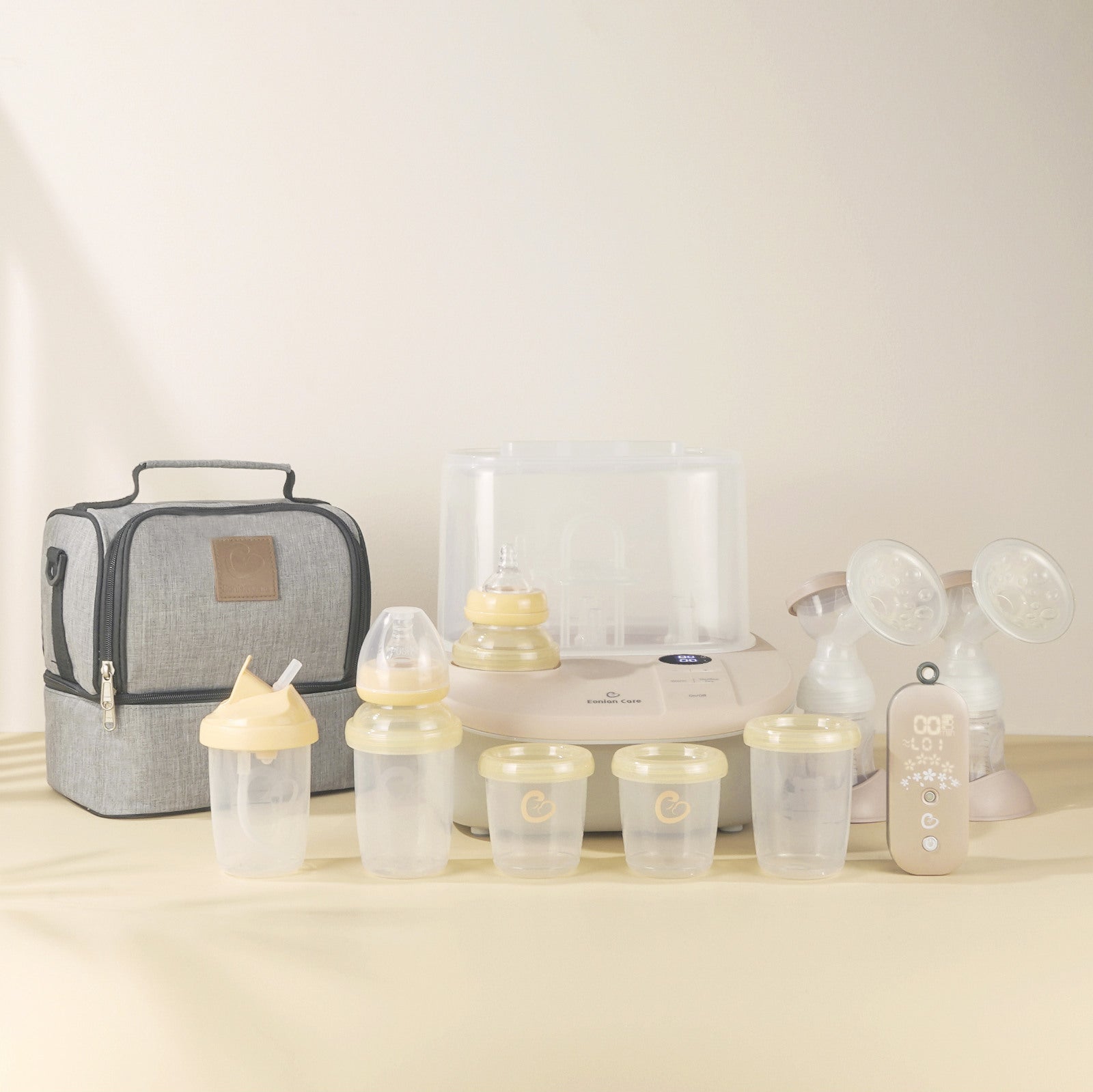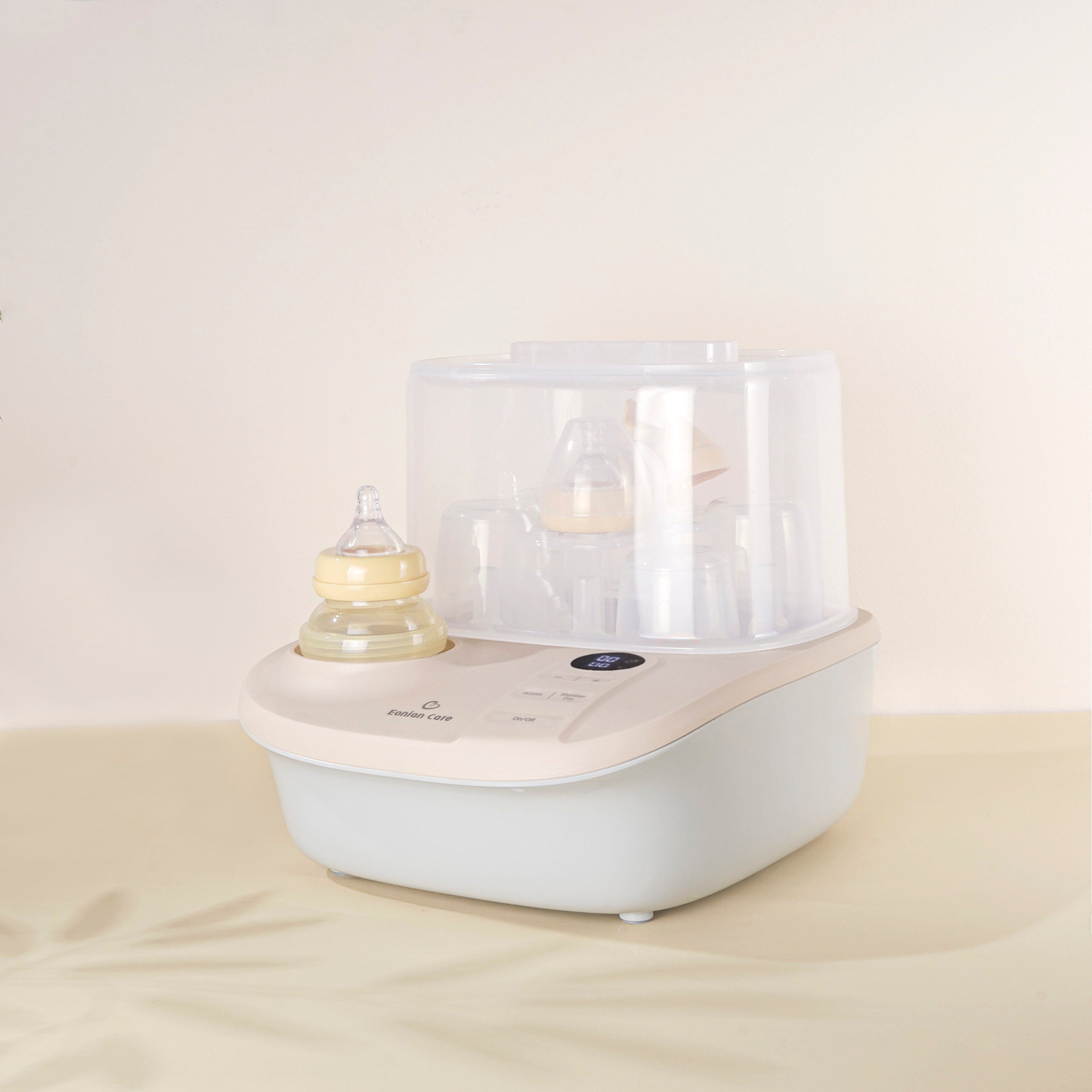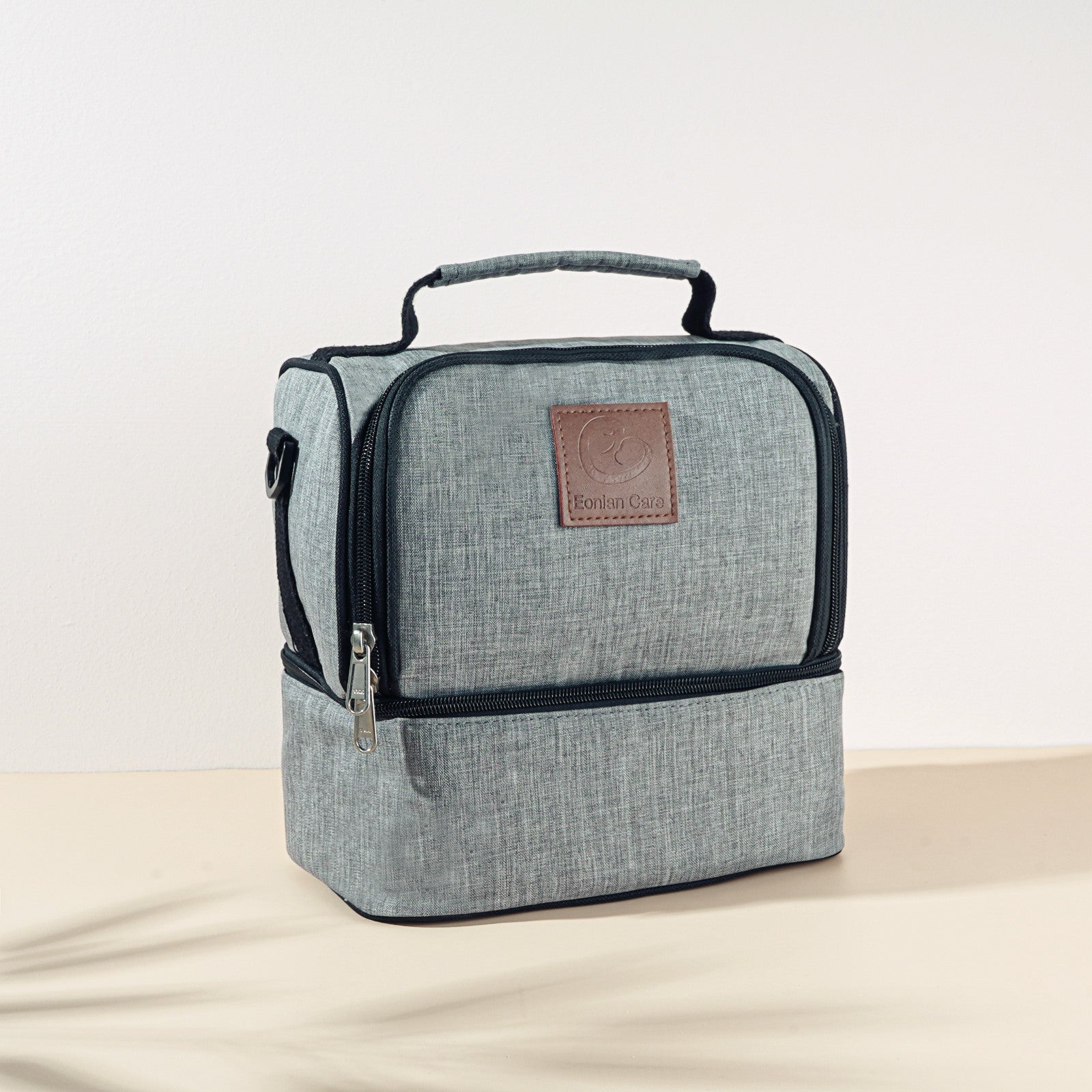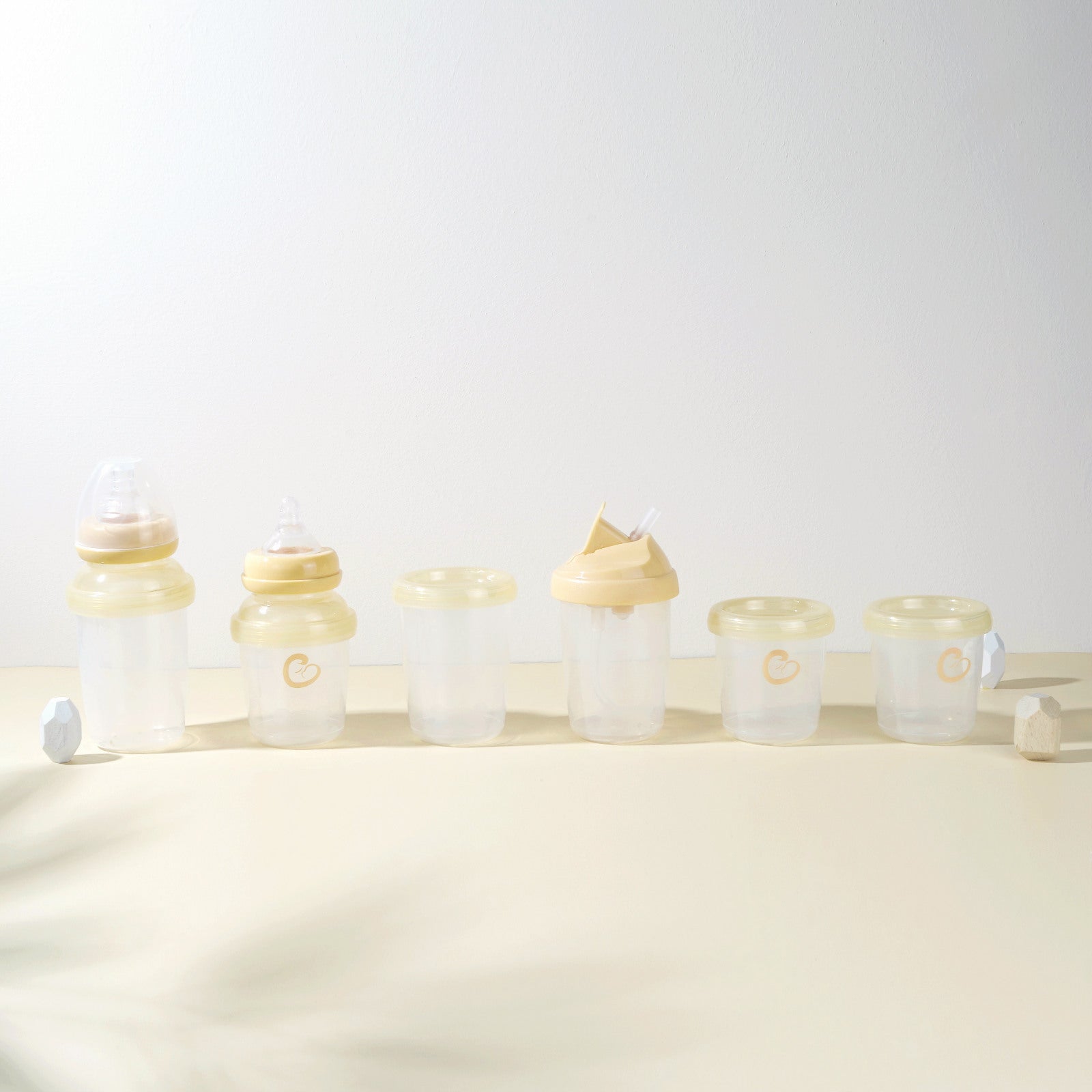 FAQs
CAN I PURCHASE THE ITEMS IN THE EONIAN CARE NEWBORN BABY ESSENTIAL KIT SEPARATELY?

Yes, all items in the Newborn Baby Essential Kit are sold separately in our online store. You can choose to purchase individual items based on your needs.
Are the items in the essential kit compatible with other Eonian Care feeding products?

Yes, the essential kit is designed to be compatible and interchangeable with our other Eonian Care feeding products. You can mix and match different items to create a feeding solution that suits your preferences.
HOW DOES THE ELECTRIC STERILISER, DRYER AND BOTTLE WARMER 3 IN 1 WORK?

The Electric Steriliser, Dryer, and Bottle Warmer 3 in 1 is a versatile device that helps you maintain a hygienic feeding routine. It sterilises your baby's bottles, ensuring they are free from harmful bacteria. It also has a unique drying function that provides a warm drying process so that the bottles and accessories are ready for use whenever you need them. Additionally, it can be used as a bottle warmer to warm up milk or other liquids for your baby.