Eonian Care Two Large Size Breast Shields Complete Kit
Regular price

Sale price

$29.95
BPA free

28mm + 32mm breast shields included

Closed anti-backflow system
Inclusions

- size L 28mm bowl shape breast shield
- size XL 32mm horn shape breast shield
- complete bottle connector assembled with silicone valve and cylinder
More information

- Convenient for travelling
- Compatible with Eonian Care Smart Electric Breast Pumps
- Breast shield cover and massage cushion not included

Share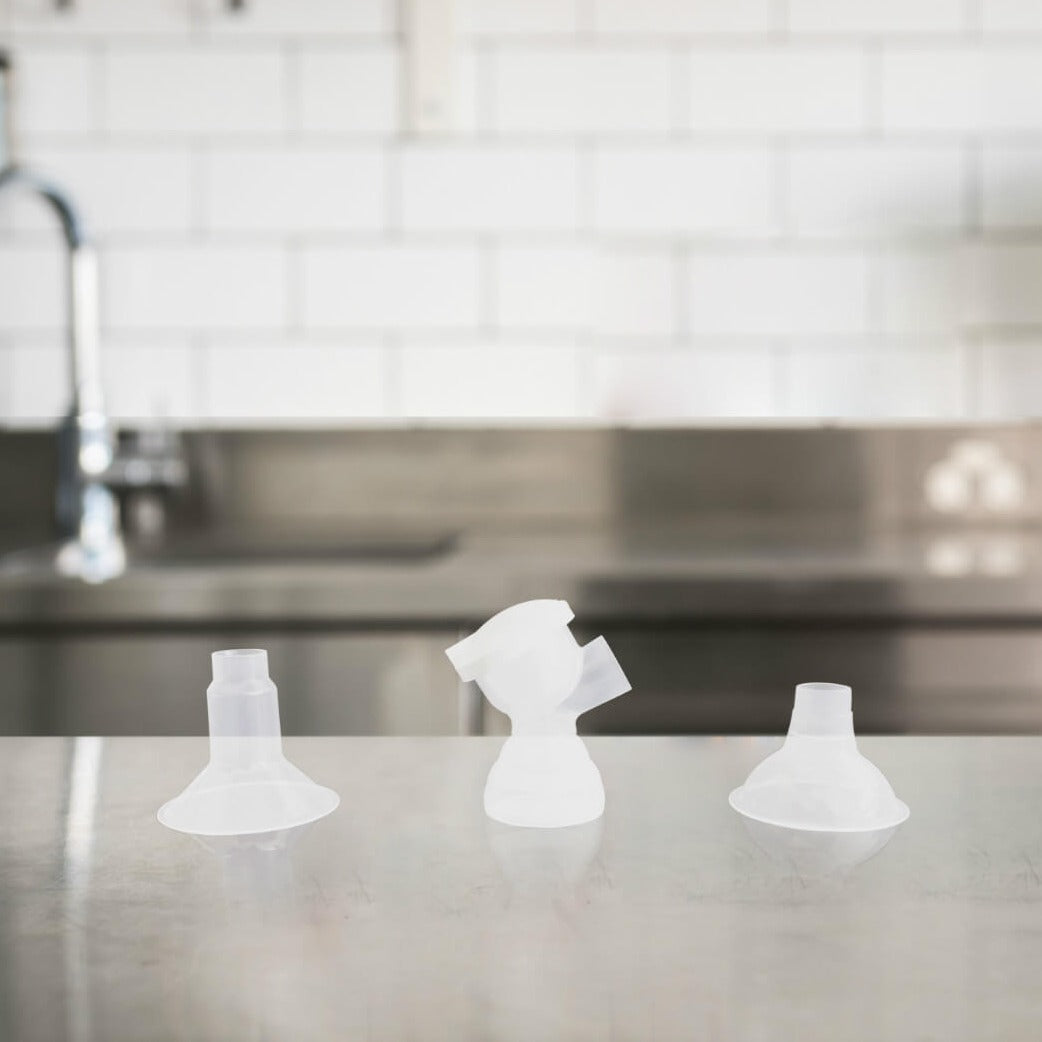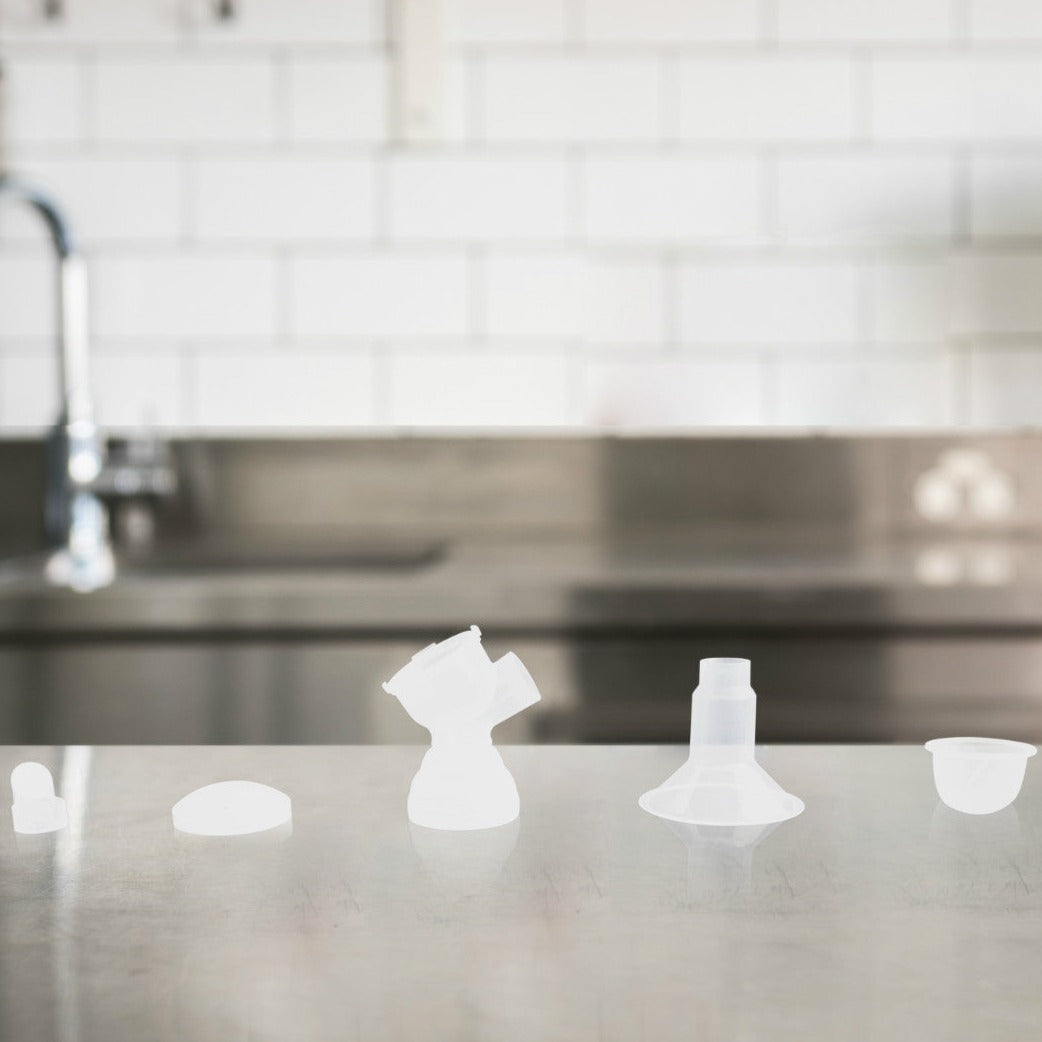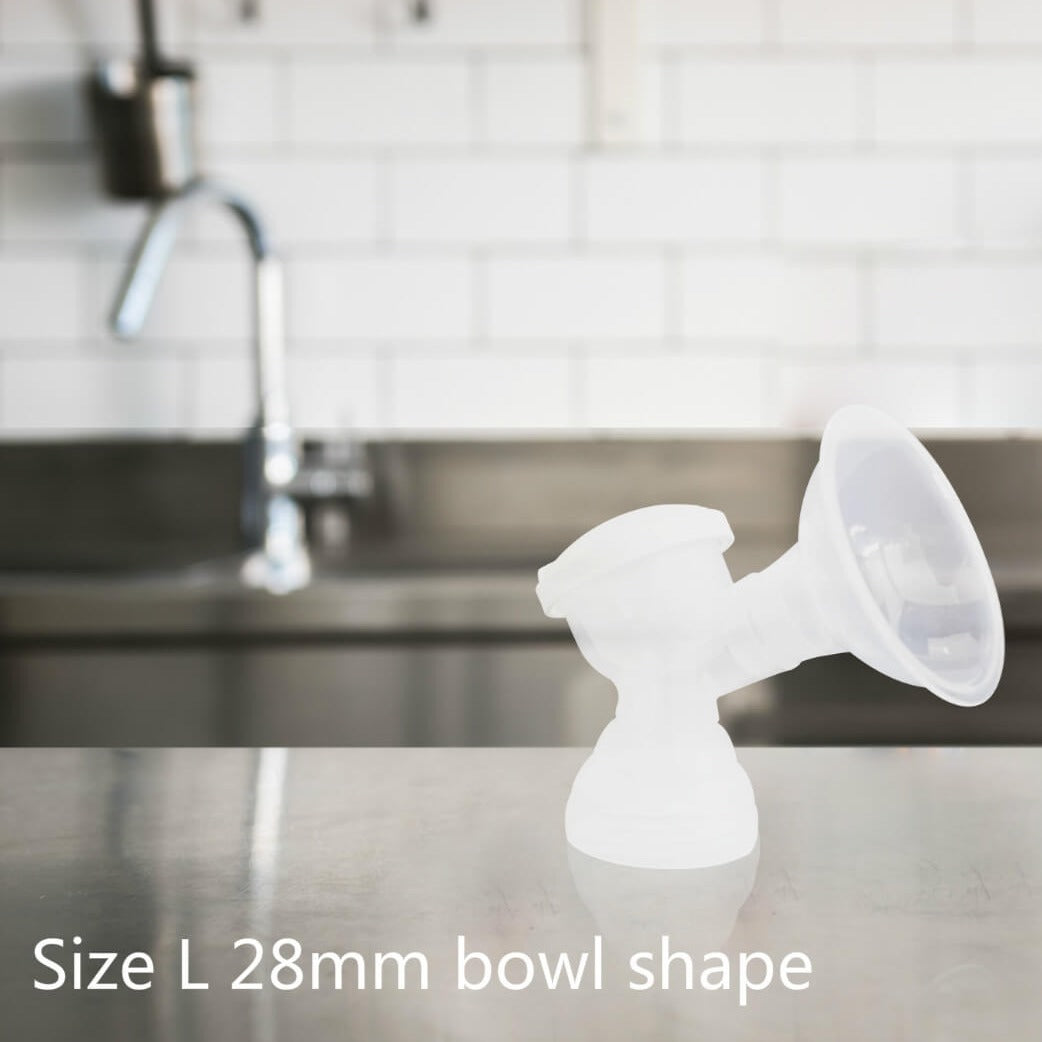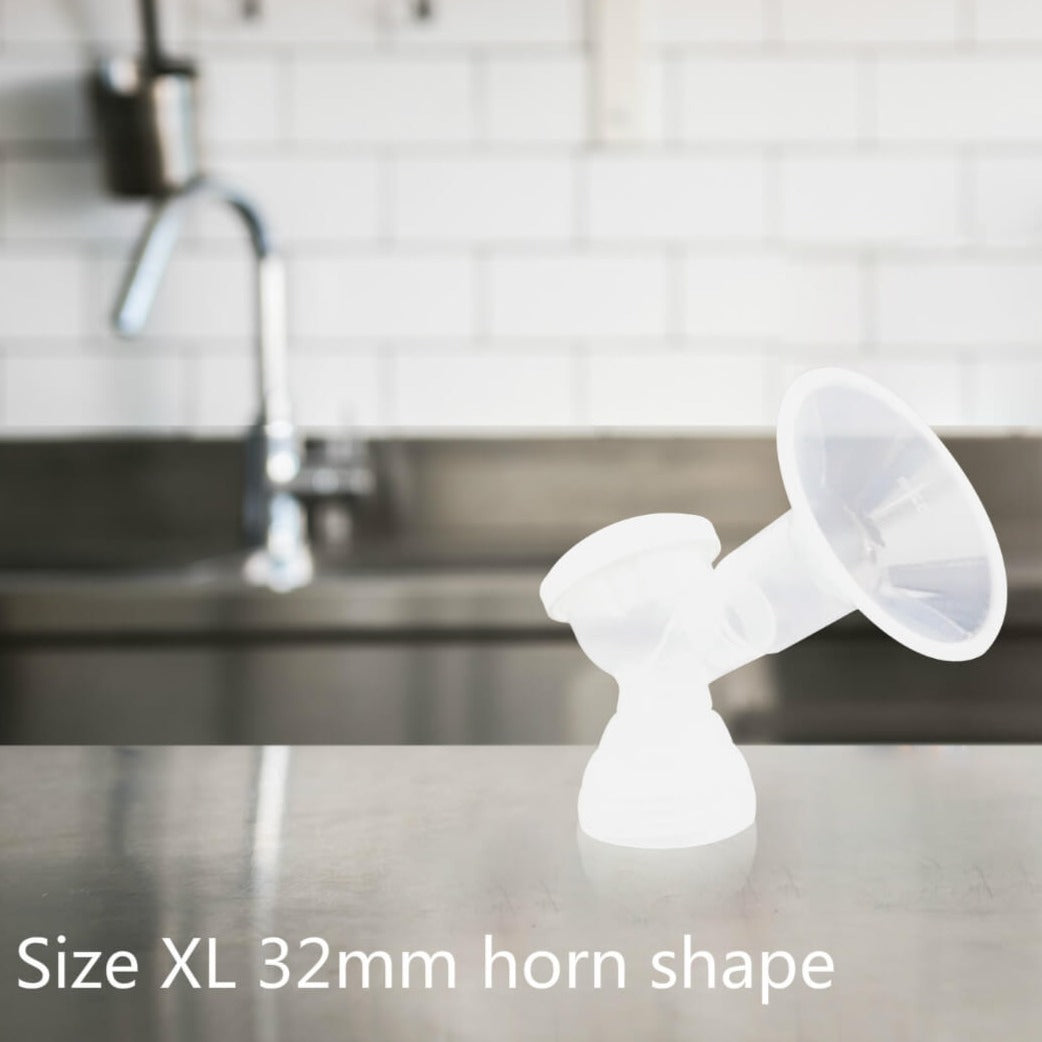 FAQs
How do I determine the right breast shield size for me?

To determine the optimal breast shield size, start with the original breast pump accessory shield in your Eonian Care pump kit. Gently attach the shield against your breast, ensuring that the nipple is centered in the funnel. Start the pump with the massage mode for a few minutes. The correct size is indicated if your nipple moves freely and easily in the funnel, with little or no areola tissue inside.
What should I do if I experience pain or sore nipples after pumping?

If you experience pain or sore nipples after pumping, it may indicate that the standard-sized breast shield is not the right fit for you. If the shield is too small, you may feel your nipple rubbing along the side of the funnel, with unexpressed milk. If it's too large, the nipple and excessive areola can be pulled into the funnel, causing discomfort. In such cases, you can order the Small-Sized Massage Cushion for a more comfortable pumping experience.
Can the Eonian Care Breast Shield Kit be used with any breast pump?

No, the Eonian Care Breast Shield Kit is designed specifically for the Smart Electric Breast Pumps from Eonian Care. It is important to ensure compatibility with your breast pump. If you are double pumping, you will need to purchase two kits. Please note that the breast shield cover and massage cushion are not included in the kit.